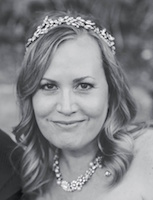 Apryl Lundsten
Apryl Lundsten | Real Estate Agent
Over the past ten years, Apryl has made it her mission to help friends create their dream home.
A USC film school grad, Apryl has a background in writing and journalism and was a public radio reporter, video producer and podcaster. In fact, she had one of the very first podcasts called "Eagle Rock Talk," about her NELA neighborhood of Eagle Rock.
Recently, Apryl decided to turn her passion for real estate into a career.
Now she's ready to help you find your dream home.
Whether you want to buy or sell, Apryl can guide you through the entire process — from looking for your first place to selling and moving up, purchasing a vacation home or investment property, as well as staging, creating an interior design plan or managing a full remodel.
Apryl specializes in Northeast LA, including Mt. Washington, Highland Park, Eagle Rock, Montecito Heights, El Sereno, Echo Park, as well as Pasadena and Glendale.
Post and Beam Real Estate
apryl@postandbeamrealty.com
Telephone: 323-270-7493